The authentic French baking tradition
Planète Pain manufactures and distributes frozen breads and pastries to the four corners of the planet.
"If it's not French, it's not a baguette"
This is the feeling shared by all of our international customers that we deliver daily to more than 30 countries.
The basis of a good product being above all the selection of superior quality raw ingredients, we source from regional millers. All of our raw materials are selected according to specifications established in partnership with our various suppliers.
We do our upmost to deliver quality French breads to our valued customers, supported by our bilingual excellent customer service team.
We have always been aware of the importance of delivering products to our customers that meet their requirements. This is why a quality system has been put in place over the years in our company. We wanted to formalised this in 2000 by obtaining the BRC (British Retail Consortium) and then a few years later in 2008 by obtaining the IFS (International Food Standard) in order to be able to access all world markets.
PLANETE PAIN is a team of 140 employees who work daily to serve you and develop the best bakery products with you.
Do not hesitate to contact us to tell us about your requirements.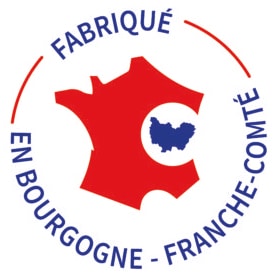 More than 30 years of French experience and know-how
Premium raw ingredients, French wheat
Impeccable Hygiene and Safety standards
Sustainable development and environmental policy
Browse our catalogue to see our bread and Viennese pastries from France. PLANETE PAIN offers many ranges of products belonging to the following categories: